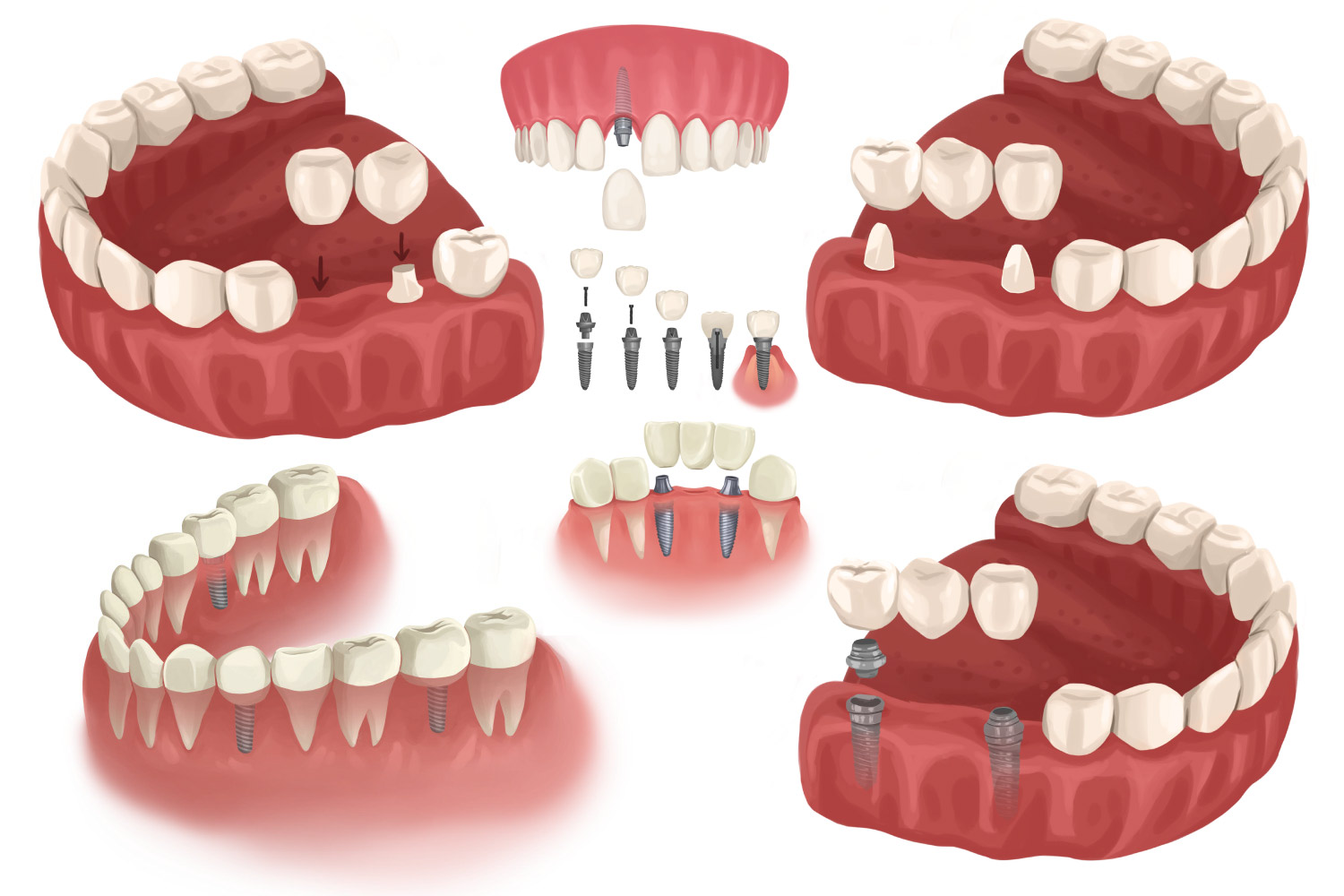 Missing teeth can throw a wrench in everyday activities such as confidently interacting with others, eating, and speaking. At Vero Dental, we understand that finding a tooth replacement solution that best suits your smile needs, lifestyle, and budget is important. Luckily, there are many restorative treatments to help patients fill the gaps in their smile. Two common tooth replacement options are dental bridges and dental implants.
Dental Bridges
Dental bridges can replace a single missing tooth or multiple missing teeth in a row. This versatile dental prosthetic is designed to mimic the natural appearance of teeth. A traditional dental bridge is made up of two crowns on both ends with an artificial tooth sandwiched in between. The crowns attach the bridge on each end to your natural teeth. Bridges can also be connected to dental implants.
Dental Implants
Dental implants are small titanium rods that are surgically placed directly into the jawbone. These bases provide a stable foundation for replacement teeth to attach onto. Once the implants fully fuse with the jawbone through a process called osseointegration, a dental crown, bridge, or denture can be put into place on top. Implants are the only tooth replacement method that stimulates the jawbone to help prevent bone degeneration and changes in your facial structure.
Tooth Replacements in Denver, CO
Are you ready to start your tooth replacement journey? At Vero Dental, our experienced team is committed to helping patients regain beautiful, complete smiles. We offer a wide array of treatments to help restore your smile's functionality and boost your confidence. In addition to our Dental Savers Plan, our office accepts many forms of payment, including cash, debit and credit cards, dental insurance, FSAs and HSAs, and financing through CareCredit® and LendingClub. Please contact our office today to schedule your tooth replacement consultation!
Bridge and implant images from Authority Dental under CC 2.0