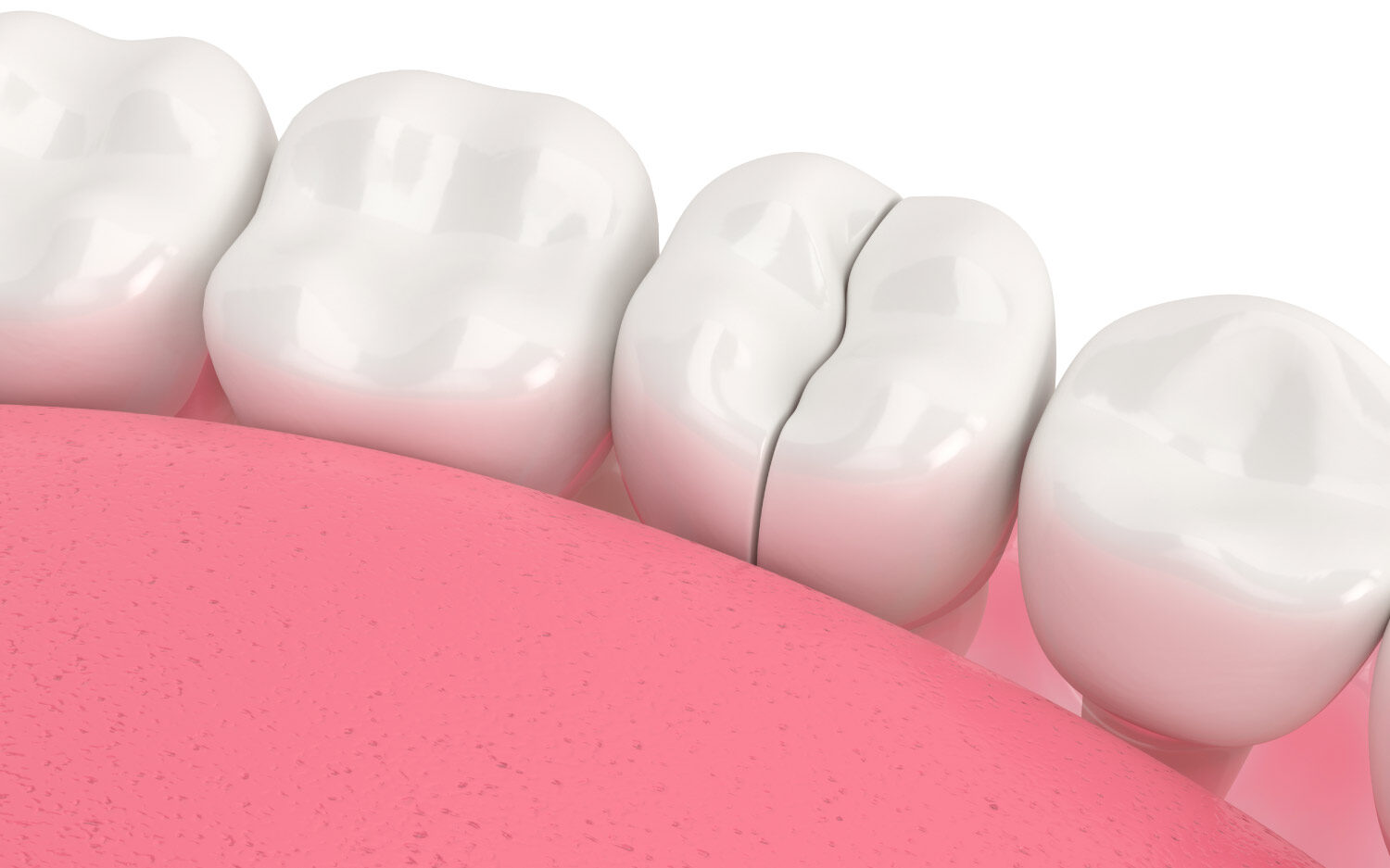 It's possible to break a tooth whether you've eaten something hard, sustained an injury, or have advanced decay. Having a broken tooth can be damaging to your ability to eat and talk, not to mention your confidence.
Here are some of the ways we fix broken teeth at Vero Dental in Denver:
Dental Crowns

A dental crown is designed to cover an injured tooth to prevent further damage and protect what is left of your tooth. This cap is custom-crafted to blend in seamlessly with the rest of your teeth.

Filling

A filling is a cost-effective way to fix a broken tooth if it doesn't need to be reinforced with a crown.

Veneers

Veneers are thin sheets of porcelain that can be bonded to the front of a tooth to hide small chips and cracks to improve their appearance.

Root Canal Therapy

Breaks and cracks in a tooth can allow bacteria to infiltrate the sensitive inner layer called the pulp. This can lead to infection. A pulp that is damaged or infected will require root canal treatment. During this procedure, we will flush out bacteria from the inside of your tooth, clear away the damaged tissue, and replace it with a special dental material.

Dental Implants

If a compromised tooth must be removed, it can be replaced with a dental implant. Dental implants are a long-lasting and realistic-looking tooth replacement. Made of a titanium rod and a crown, these sturdy restorations can last for a lifetime if cared for well.
Comprehensive Family Dentistry in Denver, CO
There's no need to live with a broken tooth or a lackluster smile. Vero Dental offers the above services and more to help you maintain a gorgeous, healthy smile. Our family-friendly dental office caters to patients of all ages and backgrounds so you can find a treatment for your unique needs all under one roof. Contact us to schedule an appointment today!